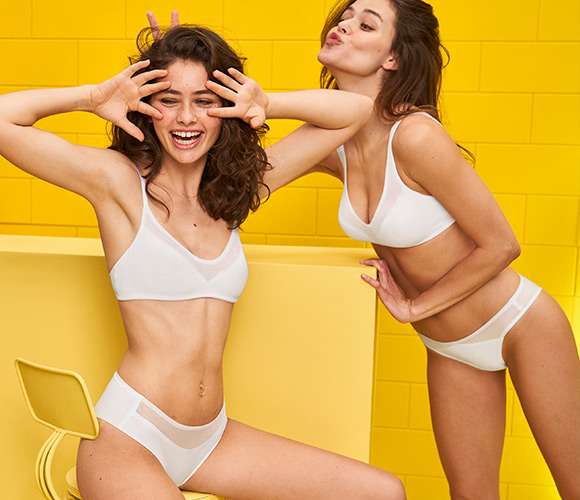 MIND BLOWING LIGHT AND AIRY: THE NEW OXYGENE!
The new OXYGENE range takes a cerebral approach to bra design, meaning the geeks behind the scenes at sloggi have crafted a range that's heavy on bodywear solutions and light on, well, feeling like it's there at all. The result: a modern bra that keeps the aesthetics simple, but feels like it's been sent here from the future. Cups made from spacer fabric ensure that unbelievably airy feeling, innovative fishnet lamination the outstanding structure and support - with plenty more pioneering craft pakced nto the straightforward designs, OXYGENE is floating on thin air all the way into your bra wardrobe.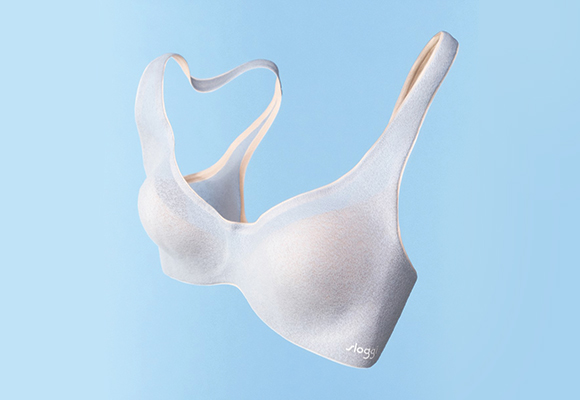 THE OXYGENE BRA:
Infinitely weightless combined with dreamlike airness-you might have to pinch yourself to remember you're even wearing it! *Featuring the lightest and airiest cups we could think of, made enirely from moulded spacer fabric. *Light and stretchy side wings made of soft microfiber fabric, with easy-wear adjustable straps *Modern and elegant scooped out necklines *No sidebones *Briefs made out of super soft microfibre fabric with mesh inserts.