Enjoy that great feeling of being together, in ultimate comfort.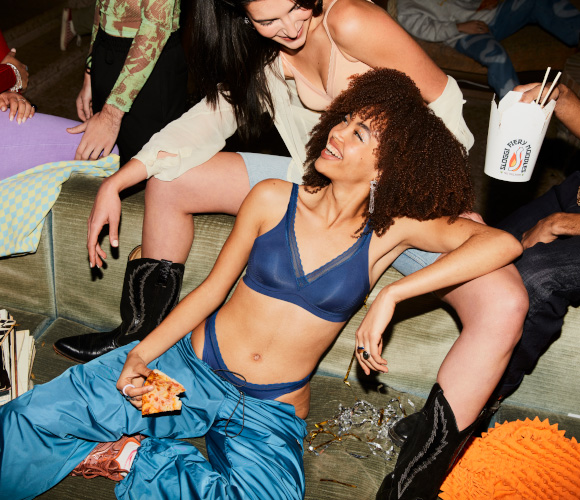 When you're feeling next level -inside and out. BODY ADAPT TWIST.
sloggi Body ADAPT Twist lace trimmed underwear actively adapts to your changing body, so you can do what you want to do, without anything holding you back. Wear Body Adapt TWIST and unlock the high energy comfort of feeling connected IRL/URL with your friends.
Discover our adaptive classics spruced up with a delicate lace trim - Body Adapt Twist: our bestselling adaptive bodywear with a TWIST - so you can move through a party in ultimate comfort and style.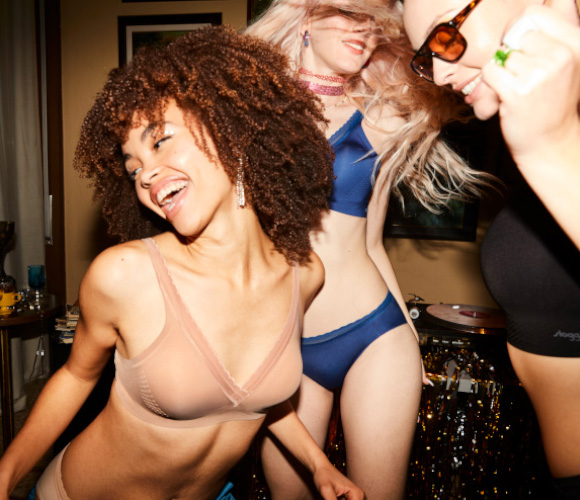 THE BODY ADAPT FAMILYMOVES WHEN YOU MOVECHANGES WHEN YOU CHANGE ALL DAY AND ALL NIGHT
Our signature BODY ADAPT innovation with a special gel technology between fabric layers is a new type of underwear that actively moulds to your figure so that you can feel comfortable in your own skin, every time your body moves or changes. Because your intimates should fit. All. The. Time. When you put them on, right through the day until you take them off. Day to day, week to week, year to year. All. The. Time!
BODY ADAPT's five signature styles are now also available with an eye-catching TWIST: a light lace trim so you can mix and match with the classic sleek version you may already have. ;)