MOVES WHEN WE MOVE, CHANGES WHEN WE CHANGE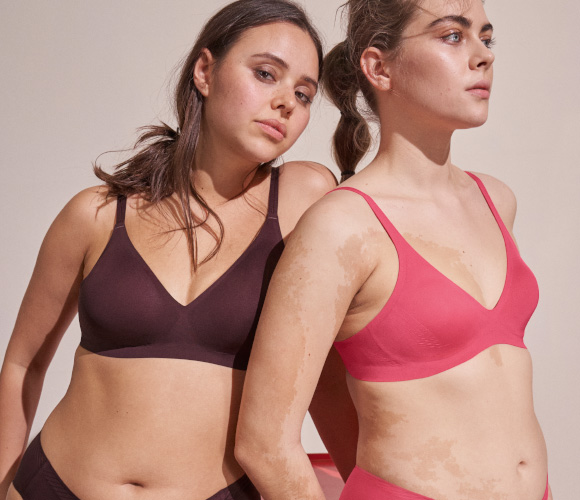 A BRA AS UNIQUE AS YOU ARE
BODY ADAPT is a new type of underwear that actively moulds to your figure so that you can feel comfortable in your own skin, every time your body moves or changes.Fits when you buy it and stays fitting, even if you gain or lose weight, get your period, or just move around a whole lot.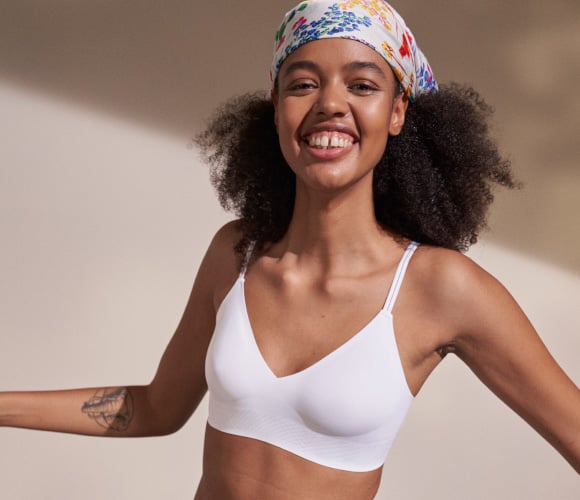 3 BRAS3 SUPPORT OPTIONSWhich one is yours?
BRALETTEEasy supportLaser cut flat edges and double molded cups with no clasp and no wires. Just pull it on like a tee and away you go.
SOFT BRAMedium supportA new revolutionary coating provides invisible support. With a beautiful V neck scoop, just snap in for a body mapping lift that keeps adapting all day long.
T-SHIRT BRAFirm supportno nasty wires. A smooth style with a deep plunge neckline for firm support that keeps adapting all day long.