WANNA PLAY?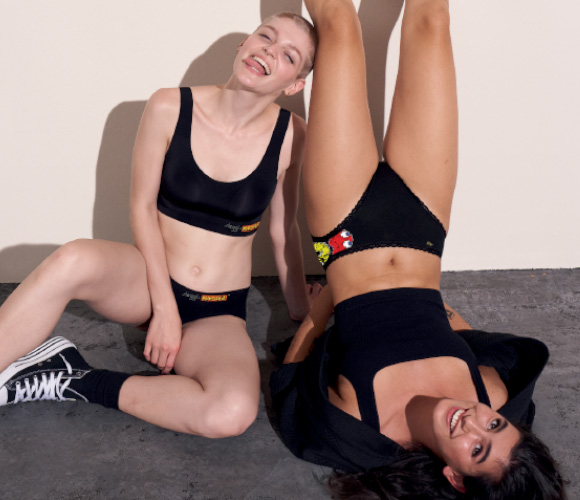 PAC-MAN X SLOGGI – THE ULTIMATE 80'S ICON FOR YOUR UNDIES
This unique limited edition of Sloggi X Pac-Man undies features the world's most famous gaming character. A true brainchild of his time, there is really no one that expresses the fun and edgy spirit of the 80s more than Pac-Man.
Just like Pac-Man, also sloggi is only serious about one thing - FUN FUN FUN. So of course we got together to create this special line of women's and men's undies that isn't only fun to look at, but also fun to wear.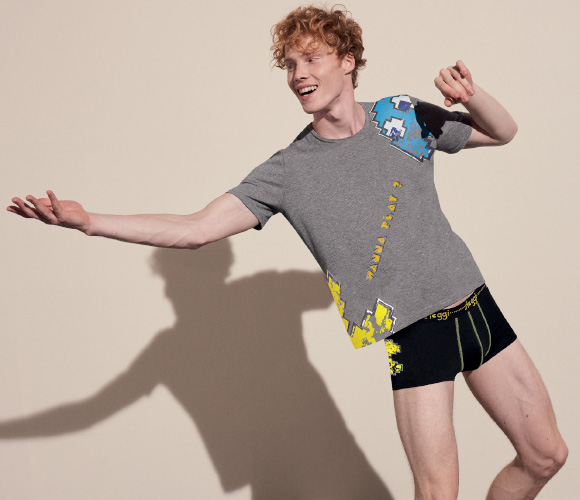 This ultra-cool capsule collection is a limited edition officially approved by Bandai Namco Japan – the inventors of Pac-Man. It features vintage print effects that pay homage to the long legacy of the best recognized video game in the world.
While there are some hyper cool brands that collaborated with Pac-Man before, this is the first time, Pac-Man partnered with an exclusive underwear collection.
So whether you are a fan of the game, a fan of the era or a fan of the look, grab yours now, while stocks last and enjoy the feeling of fun.
Are you ready? Let's play.